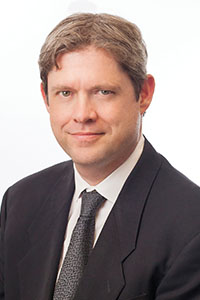 James A. Shankwiler, M.D.
Shoulder and Elbow Surgery Adult Reconstructive Orthopaedics
Schedule Now
Dr. Shankwiler graduated summa cum laude and valedictorian of the School of Science from California State University at Pomona. He earned his M.D. degree from the University of Southern California and did his residency at the LA County University of Southern California Medical Center. He was the first fellow in shoulder and elbow reconstruction at the W. B. Carrell Clinic under W. Z. Burkhead, as well as at Baylor University in Dallas, Texas.
The author of scientific articles and book chapters concerning shoulder and elbow pathology, he has been invited to lecture throughout the country and internationally. He continues to teach and is a Clinical Professor of Orthopaedic Surgery at USC. He is also team physician and orthopaedic consultant to Pasadena City College. Board certified, he is a Fellow of the American Academy of Orthopaedic Surgery, and is an Active Member of the American Shoulder and Elbow Surgeons.
His scientific presentations include Diagnosis of Painful Conditions of the Shoulder, Perils and Pitfalls and Clinical Results in the Treatment of Four Part Fractures of the Proximal Humerus, and Evaluation and Treatment of Athletic Injuries of the Shoulder and Elbow.
Dr. Shankwiler has a special interest in athletic and complex injuries of the shoulder and elbow, and specializes in arthroscopic, reconstructive, and replacement surgery of the shoulder and elbow.
He has done medical missionary work in Mexico, Africa, and India. Married and the father of three boys, he is active in the community.
Fellowship
W.B. Carrell Memorial Clinic (1992-93), Baylor University Hospital, University of Texas
Southwestern, Shoulder and Elbow Reconstruction
Residency
LA County + USC Medical Center (1988-92), Los Angeles, CA, Orthopaedic Surgery
Internship
LA County + USC Medical Center (1987-88), Orthopaedic/Surgical Internship
Education
USC School of Medicine (1987), M.D.
California Polytechnic University (1984), Pomona, CA BS, Summa cum Laude, Valedictorian
School of Science, (1984)
Licensure
State of California
Certification
American Academy of Orthopaedic Surgery Board (1995)
Clinical Appointments
Huntington Memorial Hospital - Active Staff
LA County + USC Medical Center - Active Volunteer Staff
Rancho Los Amigos Hospital - Courtesy Staff
Academic Appointments
USC - Clinical Professor of Orthopaedic Surgery
Memberships
American Medical Association
California Medical Association
L. A. County Medical Association
USC Graduate Orthopaedic Society
Secretary, Phi Kappa Phi Honor Society