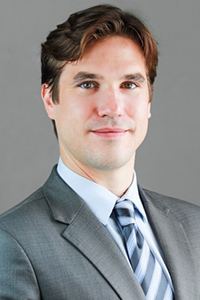 Charles Long, M.D.
Sports Medicine Surgery Shoulder and Knee
Dr. Long is a fellowship trained sports orthopaedic surgeon, who received his medical degree from Georgetown University School of Medicine and completed his residency in orthopaedics at the Seton Hall-St. Joseph's University Medical Center orthopaedic residency program. Dr. Long completed his fellowship training at the Congress Medical Associates Sports Medicine Shoulder and Elbow Fellowship. During his fellowship year, he had the opportunity to work with leaders in the field of orthopedic surgery, developing and evaluating new surgical techniques to advance the field of sports medicine.
Through this training, Dr. Long has extensive experience in the arthroscopic treatment of knee and shoulder disorders, as well as the management of complex sports injuries and pathology of the knee, shoulder, and elbow. Currently, as the Pasadena City College team doctor; he is a consistent patient advocate, who seeks to provide pain-free function to all his patients using both non-surgical and surgical interventions. His experience both on and off the field has enabled him to identify, who may best benefit from operative and non-operative treatments. He pursues a tailored treatment plan for each patient, basing it upon their own personal goals, expectations, and experiences. Dr. Long is happy to provide care for his patients as a new member of the San Gabriel Valley community.
Fellowship
Congress Medical Associates
Sports Medicine Shoulder and Elbow Fellowship
Residency
Seton Hall/St. Joseph's University Medical Center
Department of Orthopaedics
Internship
Seton Hall/St. Joseph's University Medical Center
Department of Orthopaedics
Licensure/Certification
American Board of Orthopaedic Surgeons, Board Eligible Physician and Surgeon
The Medical Board of California
Clinical Appointments
Huntington Memorial Hospital
Arcadia USC Hospital
Congress Medical Surgery Center
Internship
Seton Hall/St. Joseph's University Medical Center
Department of Orthopaedics
Education
Georgetown University School of Medicine, MD
Boston College, BS in Management
Languages
English
Spanish