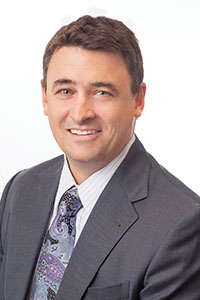 Thomas G. Harris, M.D.
Foot and Ankle Reconstruction Surgery Orthopaedic Surgery
Schedule Now
Dr. Harris' practice focuses on ailments of the lower extremities and, in particular, ailments related to the foot and ankle. He is also an associate professor at the UCLA-Harbor Medical Center where he is the chief of foot and ankle surgery and teaches residents and students.
In his clinical practice, Dr. Harris has written multiple scientific articles accepted in the Journal of Bone and Joint Surgery, Foot and Ankle International and the Journal of Orthopaedic Trauma. He has also designed novel, innovative surgical implants that have been used worldwide. Furthermore, he has been invited to give instructional lectures across the globe. He is a reviewer for the prestigious Journal of Bone and Joint Surgery and Foot and Ankle International scientific journals. He is also a member of the American Orthopaedic Foot and Ankle Society where he serves on the post-graduate education and training committee.
Dr. Harris has specific interests in reconstructive foot and ankle surgery as well as sports and traumatic injuries to the lower extremity. His surgical expertise includes a minimally invasive Achilles tendon repair, endoscopic treatment for plantar fasciitis, and multiple arthroscopic approaches to the ankle and hind foot. Dr. Harris also specializes in surgery for hallux valgus (bunions), hallux rigidus (arthritis) and flat feet. He has increasing interest in total ankle replacement. While using cutting edge technology to improve his patients' surgical outcomes, he believes elective surgery is often the last resort in addressing patients' pain and will always explore conservative options.
He lives in the Pasadena area with his wife, Tiffany, their twins, Cole and Kirra, and new baby, Dane.
Fellowship
UCLA Harbor, Balance Orthopaedics
Foot and Ankle Fellowship, Ronald W. Smith, M.D., Fellowship Director
Residency
Pennsylvania State University, Milton S. Hershey Medical Center, Department of Orthopaedics
Internship
Pennsylvania State University, Milton S. Hershey Medical Center, Department of Orthopaedics
Education
Georgetown University, Washington DC, M.D., cum laude
University of California, San Diego, B.A., magna cum laude
Dartmouth College, Exchange Program
Licensure
State of California
Certification
Diplomate, American Board of Orthopaedic Surgery
Academic Appointments
UCLA Harbor Medical Center
Chief, Foot and Ankle Surgery, Department of Orthopaedics, Assistant Professor
Clinical Appointments
Huntington Memorial Hospital
Congress Orthopaedic Surgery Center
Huntington Ambulatory Surgery Center
Memberships
American Academy of Orthopaedic Surgeons California Orthopaedic Association
AOA
SICOT
Foot and Ankle ICL Subcommittee
SCIP Improvement Taskforce - Huntington Hospital
AOFAS