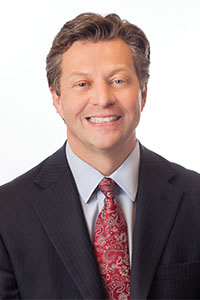 Michael J. Fraipont, M.D.
Orthopaedic Sports Medicine Surgery Minimally Invasive Arthroscopic Surgery
Schedule Now
Dr Fraipont's fellowship training and board certification in Sports Medicine offers patients both non-surgical and surgical alternatives. He lectures locally on related Sports Medicine topics and is the Head Team Physician for both Azusa Pacific University and California Institute of Technology. Additionally, he's the Team Physician for the USC Men's Ice Hockey Team. As an instructor for Congress' Orthopaedic Sports Medicine and Shoulder & Elbow Orthopaedic Fellowship, he remains on the forefront of advanced Sports Medicine topics. He is certified by the American Board of Orthopaedic Surgeons.
Having gained a Master's Degree from USC's Marshall School of Business, Dr. Fraipont presides as the Managing Partner for Congress Orthopaedic Associates. He is well versed on the many business issues related to healthcare.
Originally from Canada, Dr. Fraipont continues to play competitive ice hockey. He is married with two children and lives locally in La Canada.
Fellowship
Congress Orthopaedic Associates Huntington Memorial Hospital
Internship and Residency
University of Southern California Department of Orthopaedic Surgery
Education
University of Southern California, Los Angeles, CA Medical Doctor
University of Southern California, Los Angeles, CA Bachelor of Sciences
University of Southern California, Los Angeles, CA Marshall School of Business
Licensure
State of California
Certification
American Academy of Orthopaedic Surgeons
Board Certification
American Academy of Orthopaedic Sports Surgeons Board Certification
Academic Appointments
Congress Orthopaedic Associates, Managing Partner
Azusa Pacific University, Head Team Physician
California Institute of Technology, Head Team Physician
USC Men's Ice Hockey, Head Team Physician
Huntington Memorial Hospital Department of Orthopaedics, Past Chairman
Clinical Appointments
Huntington Memorial Hospital
Congress Orthopaedic Surgery Center
Huntington Ambulatory Surgery Center
Memberships
Congress Orthopaedic Associates, Managing Partner
American Academy of Orthopaedic Surgeons
Board Certified American Academy of Orthopaedic Sports Surgeons
Board Certified USC Graduate Orthopaedic Society
Los Angeles County Medical Association
California Orthopaedic Association