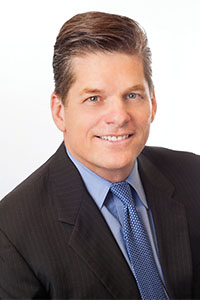 William M.Costigan,M.D.
Orthopaedic Surgery Specializing in Disorders of the Spine
Schedule Now
Along with Dr. Roy Ashford, Dr. Costigan is a Director of the Congress Orthopaedic Associates for Spinal Surgery, Pasadena's premier comprehensive spinal care center. The entire staff at the surgery center offers unparalleled patient care and service in a personalized environment. The ongoing patient follow up care extends beyond surgery and hospital stay for optimum recovery.
Following the completion of his orthopaedic training, Dr. Costigan completed a year-long fellowship in spinal surgery at the University of Southern California's Center for Orthopaedic Spinal Surgery. With his extensive experience, he has developed a comprehensive program for the treatment of spinal disorders and pain. Although he is exceptionally trained in the surgical solutions of spinal disease, Dr. Costigan emphasizes the non-operative management of many spinal conditions. At our Spinal Center, we coordinate the efforts and input of a comprehensive team of spinal professionals, including the spinal surgeon, physical therapist, spinal injections and minimally invasive techniques to offer a complete range of treatment options and modalities.
Dr. Costigan is an Assistant Professor of Orthopaedic Surgery at the USC School of Medicine and also travels internationally on humanitarian medical missions to India, Africa, and Peru performing spinal surgery on the less-privileged around the world.
Fellowship
University Of Southern California
Queen Medical Center, Nottingham, England Schulthess Clinic, Zurich, Switzerland
Residency
L. A. County + USC Medical Center, Chief Resident, Resident of the year award
Education
USC - Summa cum laude
Tulane University
UCSD - Valedictorian honor
USC Keck School of Medicine - Assistant Professor of Orthopaedic Surgery
Licensure
State of California
Clinical Appointments
Huntington Ambulatory Center Huntington Memorial Hospital Congress Orthopaedic Surgery Center Methodist Hospital
Membership
American Academy of Orthopaedic Surgeons North America Spine Society
Primary Specialties
Comprehensive surgical management for disorders of the Cervical, Thoracic and Lumbar Spine Minimally invasive spinal surgery including microscopic and endoscopic techniques
Adult degenerative cervical and lumbar disk disease including anterior reconstruction
Revision lumbar and cervical surgery and "Post-Laminectomy Syndrome"
Adult and adolescent deformity correction including scoliosis and kyphosis Complex cervical and lumbar reconstruction and restoration of sagital alignment Spinal neoplasms and spinal column tumor decompression and reconstruction
Comprehensive non-operative lumbar and cervical stabilization
Strengthening programs
Spinal epidural injections
Fluoroscopic guided spinal facet blocks
Selective nerve root blocks