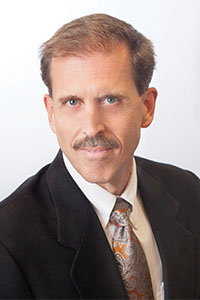 Roy F. Ashford, M.D.
Orthopaedic Surgery Specializing in Disorders of the Spine
Schedule Now
Dr. Ashford specializes in the treatment of the spine with a distinct expertise in all aspects of reconstructive spine surgery. He has particular interest in deformity of the spine and scoliosis. He is well-versed in conservative treatment when non-operative care is needed. He works with rehabilitation and pain management specialists, using minimally invasive procedures and procedures that are guided microscopically. He is able to treat trauma, instability of the spine, disc ruptures, collapsed vertebrae and scoliosis.
He is recognized for his numerous contributions to educational programs, including training new spine surgeons at Rancho Los Amigos Hospital Department of Orthopaedics. He has taught as a volunteer assistant professor at the USC School of Medicine.
Dr. Ashford participates in study groups focusing on the application of new technologies and instruction for spinal disorders. He has been involved in key research and has had many of his papers published. Dr. Ashford has an undergraduate degree in Biomedical Engineering and a medical degree from the University of Southern California.
Fellowship
Spine Assistant Clinical Professor, USC Department of Orthopaedics
Residency
USC Department of Orthopaedics
Internship
University of Southern California
Education
University of Southern California
Licensure
State of California
Certification and Memberships
Three-time Ironman Triathlete
Diplomate American Board Orthopaedic Surgery
Fellow American Academy of Orthopaedic Surgeons
Member, past President, University of Southern California Graduate Orthopaedic Society
Clinical Appointments
Huntington Memorial Hospital Glendale Adventist Surgery Center